ReNature shares experiences about NBS with the European Research Executive Agency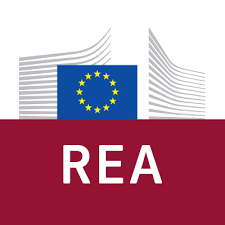 In an article for the European Research Executive Agency (REA), ReNature shares why nature-based solutions (NBS) are important and how the project enables stakeholders to identify and implement NBS in European countries.
ReNature is a Twinning project that aims at promoting research excellence and capacity-building in nature-based solutions (NBS). The project has recently released an interactive nature-based solutions toolkit to guide practitioners and experts on the opportunities to use nature-based solutions to tackle societal challenges.
Nature-based solutions: what and why
The European Commission defines NBS as "solutions that are inspired and supported by nature, which are cost-effective, simultaneously provide environmental, social and economic benefits and help build resilience. These include the restoration of forests and wetlands to regulate water supplies and protect communities from floods, soil erosion and landslides, or the use of green roofs and walls to moderate temperatures in cities.
NBS lead to increased biodiversity and improved well-being for human communities. That is why NBS are considered a major EU policy priority relevant to the European Green Deal, the Biodiversity Strategy for 2030 and the EU Adaptation strategy.
The toolkit
The interactive nature-based solutions toolkit launched by the Horizon 2020 project ReNature allows for the identification of suitable NBS with the potential to tackle major societal challenges
After having identified specific challenges impacting on their cities, the toolkit's users are presented with a list of NBS that were used to tackle those challenges in the past. The toolkit also provides an indication of the effectiveness of the solution as inferred from active case-study analysis and shows colour-coded NBS types, indicating how often specific NBS were used to resolve the identified problem.
For example, low air quality in cities is mostly addressed through interventions in public spaces; but the toolkit also identifies five other NBS categories, including green roofs and walls, interventions in linear transport infrastructure, or waterbodies. For each of these nature-based solutions, the ReNature toolkit also identifies a wider list of social, environmental and economic co-benefits associated with the implementation of a NBS type. This feature provides an indication of the multifunctionality of different nature-based solutions and displays how these can lead to multiple benefits to communities whilst being relevant to different sustainable development goals simultaneously.
The project's outreach
"Through this toolkit, we wanted to provide a practical tool that may be used by different stakeholders to evaluate how nature-based solutions can address the specific challenges impacting on society but at the same time give rise to benefits to communities. It addresses key knowledge gaps identified by our stakeholder community relating to the understanding of the nature-based solution concept, and the identification of effective and context-adapted nature-based solutions," comments the project Coordinator Dr Mario Balzan.
The NBS toolkit is published on ReNature's website as part of the ReNature Compendium, which currently contains in-depth information on over 95 nature-based solutions case studies across the Mediterranean.
Finally, the toolkit provides a contact form that can be used to arrange follow-up discussions with the ReNature research team. Users can also engage in supporting future evidence gathering of nature-based solutions in the region. To maximise the findability, reach of the toolkit, and to ensure its sustainability, the ReNature project is collaborating with other nature-based solutions knowledge sharing platforms.