ReNature's online course on nature-based solutions and the science policy interface
ReNature held its fifth training course from 14 to 16 September in an online environment. Тhe three-day training tackled upon the topic of nature-based solutions and science-policy interface, gathering around 100 participants from various backgrounds. The live polls, available during all three days of the event, reveal that the majority of the audience comes from different parts of Europe, with biggest focus on Malta and Ireland. Additionally, a great number of the panelists were from academia, governmental and public sectors. The business sector, nongovernmental organisations and PhD students were also represented.
ReNature partners, along with external experts lectured and discussed topics concerning innovative performance approaches, planning regulations, policy interfaces and communication strategies about NBS. The training introduced in-depth knowledge of what nature-based solutions are and how they can be implemented in cities for establishing greener environmentally-friendly outcomes.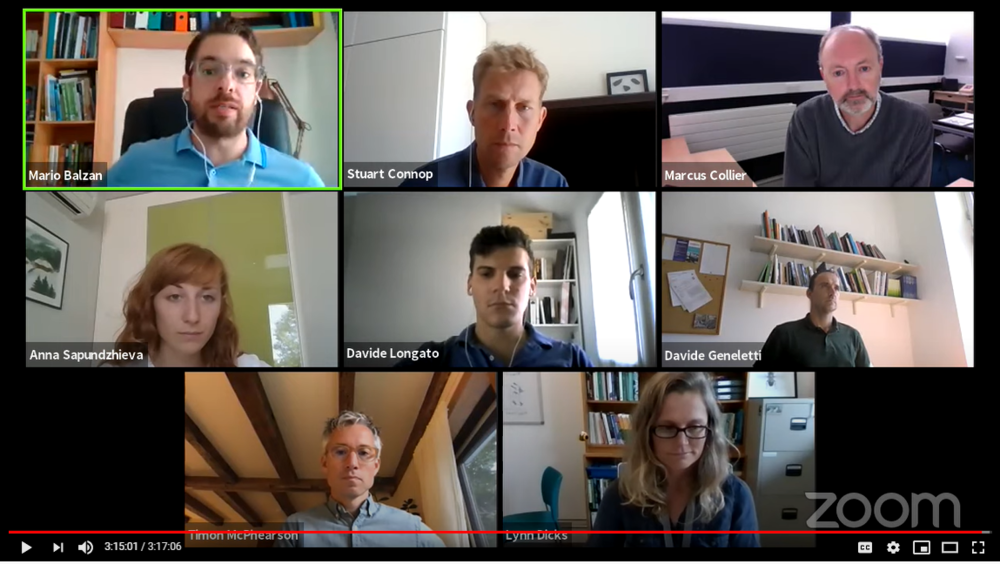 The presenting experts covered the topic of novel, performance-based approaches for the planning of nature-based solutions in cities, with an emphasis on the supply and demand for ecosystem services. Furthermore, the societal challenges which are affecting high-density urban areas, with a focus on the Mediterranean have been discussed. Namely, such can be considered to be climate change, environmental degradation, water security and human health. In relation to the urban areas and more specifically the high-density ones, important notes were made in terms of the effectiveness of urban ecosystems in those sectors. Experts highlighted that is essential to have a clear understanding of what the plan requirements are when prioritising and designing a multifunctional NBS.
With regard to the training topic, experts discussed the policy and legislation related to wildlife. How those are shaped and how a researcher can influence them, were essential and highly debated topics. In this relation, the science and policy for pollinator protection was discussed. Trainers concluded that science tends to underpin the understanding of pollinator decline, however, if the policy gaps were to be filled, this would compensate for the knowledge gaps. This can be enhanced through proper communication, which is another vital aspect when thinking about nature-based solutions and science in general. Therefore, communication approaches were presented during the last day of ReNature's online training, along with detailed and coherent tips for social media usage for scientific topics.
As open science is one of the key pillars of the ReNature, the project has established a Research Ideas and Outcomes (RIO) collection to publish training materials, and to ensure that project outcomes are available in open access.
Keep posted on ReNature's social media accounts and website for further information on the first available publication in the RIO Journal.
YouTube recordings from the three-day training are available on ReNature's channel.
This training is part of a series of capacity-building activities, organized by ReNature. A total of five cross-cutting training courses and two summer schools will take place until the end of the project.