Renaturing Cities: Interdisciplinary Summer School announcement
Renaturing Cities: Interdisciplinary Summer School will be held from 30 September to 4 October 2019 in Malta. The event will bring together around 40 students and international experts from different backgrounds to discuss and outline innovative ideas for nature-based solutions in Malta.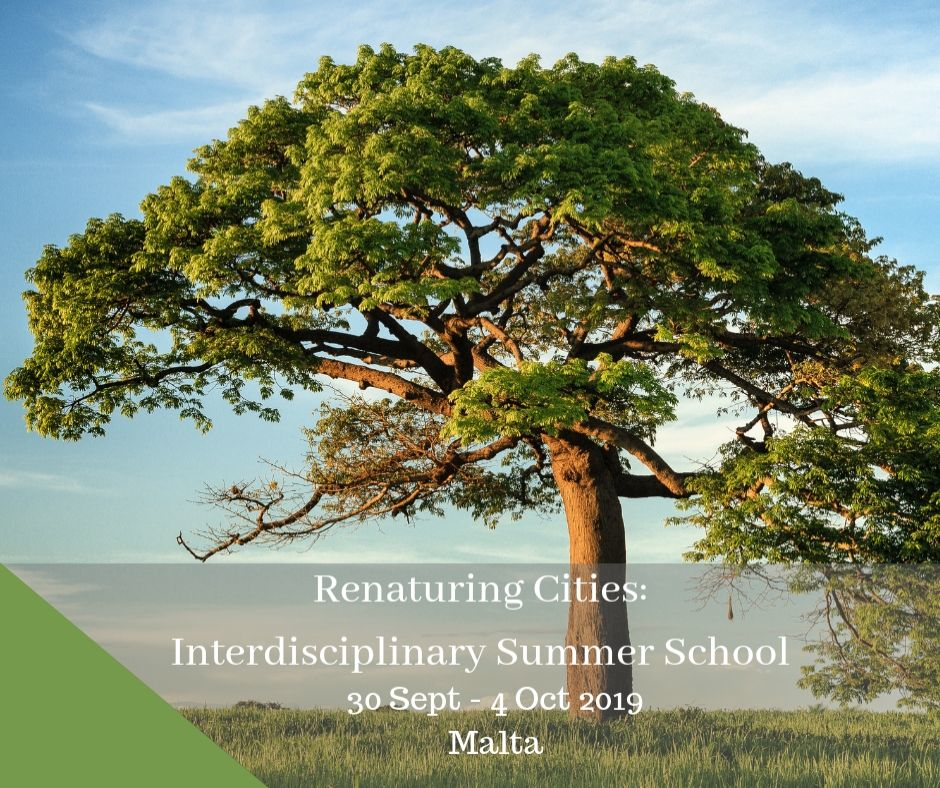 Along with the insightful lectures that will be presented by the project's leading experts, ReNature's Summer School will carry out exercises assigned to the participating students. The interactive exercises will be focused on identifying local problems as flooding and tourism pressure. Participants will afterward present their innovative and efficient ideas, which can be implemented on the island to enhance people's connectivity with nature.