Dissemination Talks: An interview with ReNature's Coordinator Dr. Mario Balzan
The European Commission's Research Results platform CORDIS has invited ReNature's coordinator Dr. Mario Balzan to be part of the series #DisseminationTalks.
During the "About dissemination of science with" interview, Dr. Balzan shared his views on the topic and more specifically what the current state of dissemination within the Horizon 2020 programme is, his favorite example of successful communication practices and what further upgrades he would like to see.
You can find the answers from the interview in the teaser card below!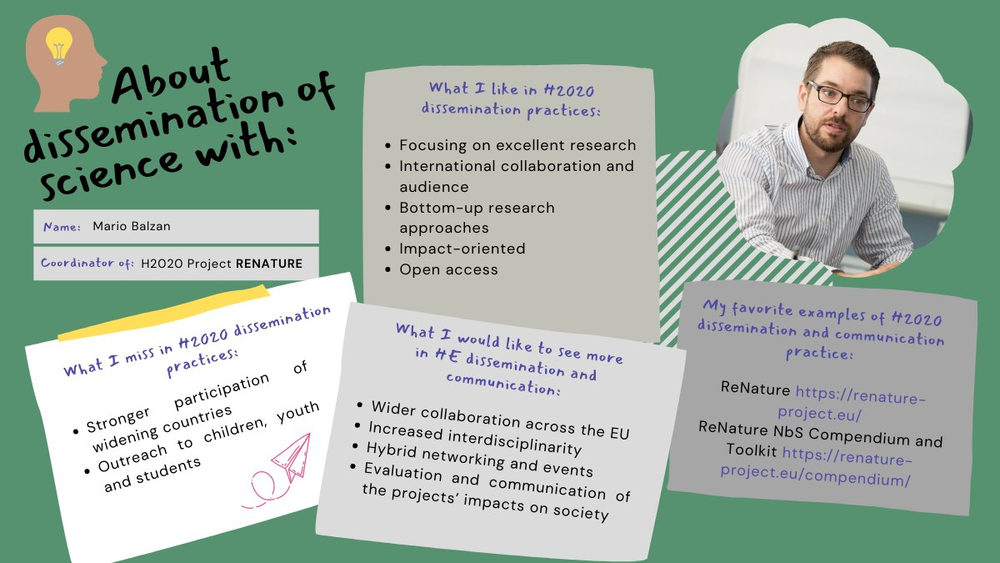 ️ #DisseminationTalks with @mariobalzan, the project coordinator of @ReNature_H2020

In #HorizonEU dissemination he would like to see:
✔️ wider collaboration across the EU
✔️ more #comms on project's impact on society
✔️ more networking events pic.twitter.com/FKlZDjo0O2

— EU Research Results (@CORDIS_EU) October 1, 2021