ReNature: creating the first nature-based solutions compendium in the Mediterranean
The first open-source compendium, containing data on nature-based solutions in Malta and the Mediterranean, is now available in the Research Ideas and Outcomes (RIO) Journal as part of the ReNature collection.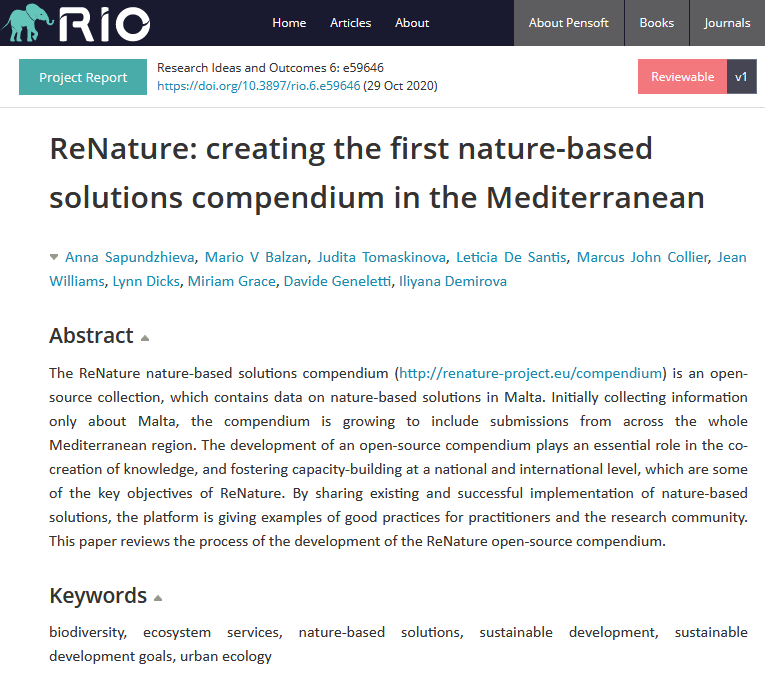 By sharing the successful outcomes of implemented nature-based solutions, ReNature is setting an example of good practices for practitioners and the research community. As such, the creation of an open-access compendium plays a vital part in the development of knowledge and capacity-building at a national and international scale.
The compendium is gathering information within Malta, however, it will be expanding to include data from across the whole Mediterranean region.
Read the full publication here.