The ReNature Collection: Building capacity for nature-based solutions is now available at the RIO Journal
ReNature has just launched a new collection in the open science journal Research Ideas and Outcomes (RIO) with its first article: Building capacity for mainstreaming nature-based solutions into environmental policy and landscape planning.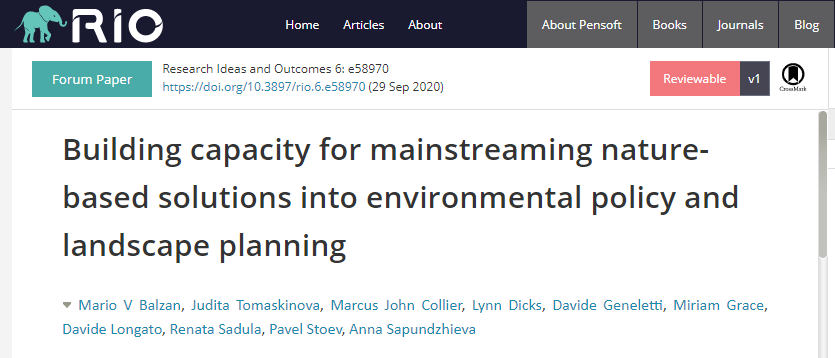 In an effort to establish and implement a nature-based solutions research strategy for Malta with a vision to improve human well-being and to prevent environmental challenges, ReNature shares unconventional research outputs open access. These are training materials (lectures, reports and presentations), aiming to promote open innovation whilst effectively engaging communities in the co-development and exchange of knowledge for nature-based solutions implementation.
The collection presents key materials related to the sustainable use of biodiversity, biodiversity-ecosystem functioning, green infrastructure and ecosystem service assessments within various areas, such as rural-urban gradients. The ReNature open access collection further looks at raising awareness amongst students, early career researchers, policymakers and stakeholders by spreading empirical knowledge on the ReNature project's subject.
The whole publication you can read here.
The second article from the collection will regard the ReNature Nature-Based Solutions Compendium and will be available in October.
Keep posted on ReNature's social media accounts for updates.