New open access book on ecosystem services in cities supported by ReNature
With the support of ReNature, a new open access book on ecosystem services in cities has been published! The book will be used during ReNature's training courses and summer schools as major helping tool.
The open access book called "Planning for Ecosystem Services in Cities" presents current knowledge about ecosystem services (ES) in urban planning, and discusses various urban ES topics such as spatial distribution of urban ecosystems, population distribution, and physical infrastructure properties.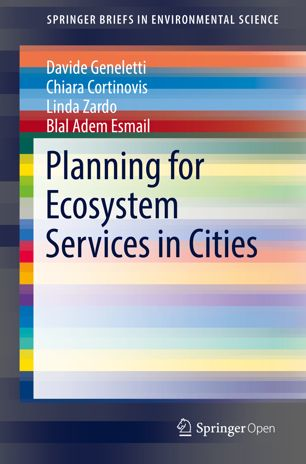 Through fully worked out case studies, from policy questions, to baseline analysis and indicators, and from option comparison to proposed solutions, the book offers readers detailed and accessible coverage of outstanding issues and proposed solutions to better integrate ES in city planning.

The book is availble for download here.